01-27-2014, 10:40 AM
posimosh
Junior Member


Posts: 2
Joined: Jan 2014
Reputation: 0
Fire Pro Cards
Any plan to support FirePro series cards? I have a v5900 and it says its not supported at startup
01-27-2014, 12:35 PM
John
RadeonPro Developer

Posts: 578
Joined: Feb 2013
Reputation: 5
RE: Fire Pro Cards
Can you post a screenshot of CCC/hardware information showing your card details?
Example
---
RadeonPro Users Guide - RadeonPro Features
01-27-2014, 10:05 PM
(This post was last modified: 01-27-2014 11:04 PM by posimosh.)
posimosh
Junior Member


Posts: 2
Joined: Jan 2014
Reputation: 0
RE: Fire Pro Cards
Thanks...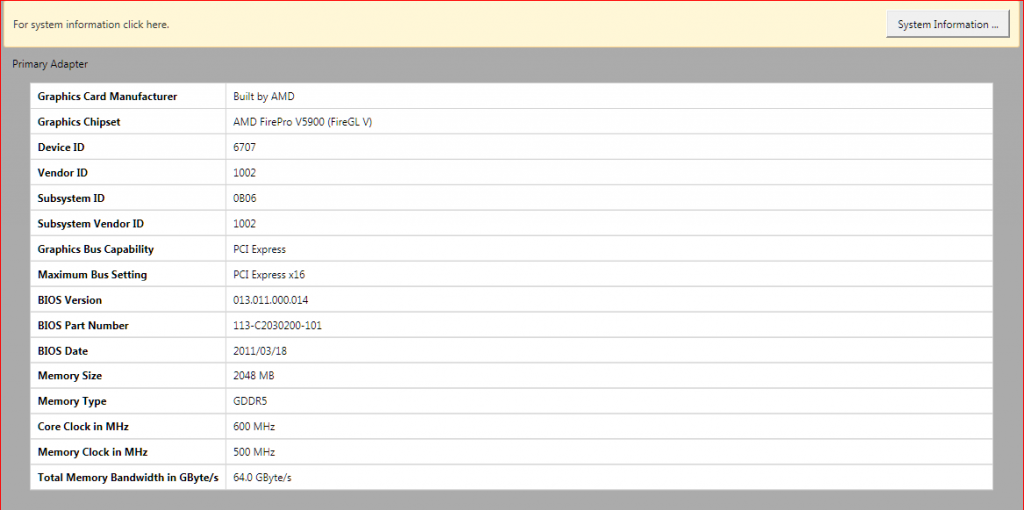 ---
Heres a shot of the windows display interface...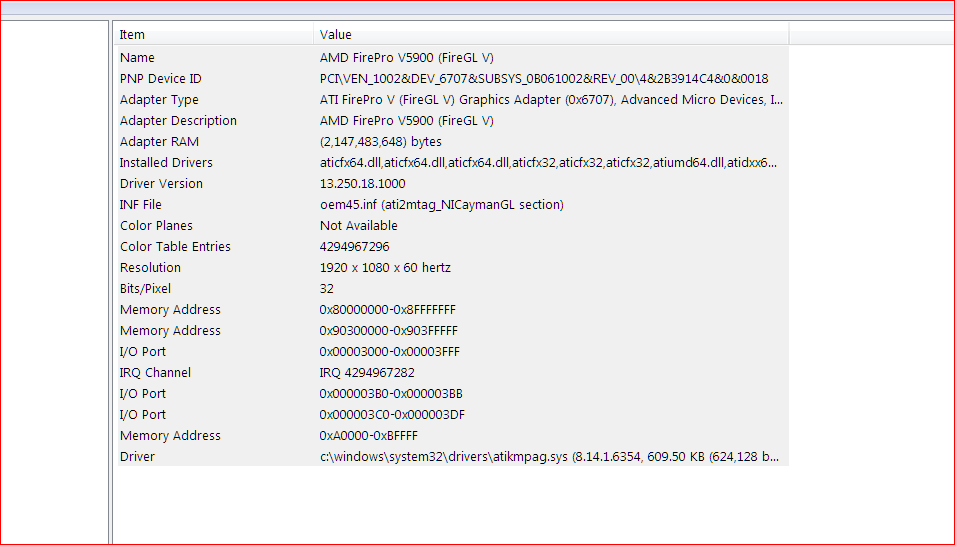 User(s) browsing this thread: 1 Guest(s)